WIEUG Partner Spotlight: LogicStream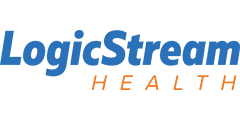 LogicStream assists health systems by precisely translating clinical data into clinical intelligence. We develop and deliver cloud-based software applications that gather, normalize, and connect clinical data. Our Clinical Process Improvement solution provides highly-actionable insights that enable improved care delivery. Our Drug Diversion solution identifies high risk events where diversion of Controlled Substances may have occurred. Our Drug Supply solution is an early warning system for drug shortages and a resource for optimizing drug spend across all medications. All these applications run on top of a common software platform that manages integration with EHRs and other source data systems and includes models for advanced analytics and machine learning. As a result, our customers are better able to reduce costs and improve outcomes. For more information, visit our home page.
Check out these projects done with WIEUG Member organizations!
UnityPoint projects:
Nursing documentation optimization efforts
Order set standardization (across the entire system)
HSHS projects:
Drug diversion surveillance
Nursing documentation optimization efforts