Welcome to THE WISCONSIN EPIC USER'S GROUP!
WELCOME
Welcome to the Wisconsin Epic User's Group (WIEUG) website! WIEUG enables healthcare organizations to collaborate with their peers to share best practices, lessons learned and success stories. Founded in 2007, WIEUG organizations have more than 100 years in collective Epic experience! WIEUG offers on-line resources, face-to-face events and webinars to support the strategic development of application and end-user staff. Connect and share!
PURPOSE
The purpose of WIEUG is:
To promote clinical and business education and exchange of Epic knowledge and experience.
To conduct a variety of programs, including online, phone and face-to-face, in order to develop and share valuable information among members.
To encourage and strengthen the participation of all qualified members.
To collectively advocate on behalf of the membership on issues of common interest at the local, state or Federal level or with Epic Systems for product improvements or changes.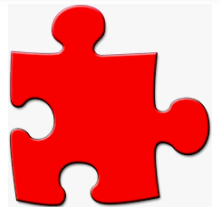 PLEASE USE THE LINKS BELOW TO SHARE IMPORTANT NEWS ABOUT YOUR ORGANIZATION OR TO JOIN!